ORGANIGRAMA
Directorio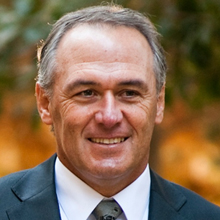 ALFREDO ZOLEZZI
President
Chief Innovation Officer at Advanced Innovation Center
Industrial designer, creator of the Integrated Objectives Model (OIM) and founder of the AIC. He aims to demonstrate that Technology and Ending Poverty are concepts that can and must run together.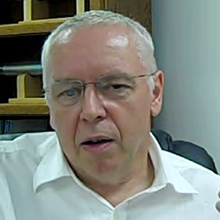 DR. RAINER MEINKE
Director
Scientific Director at Advanced Innovation Center.
Chief Scientist at Advanced Magnet Lab, with over 30 years experience in advanced Physics and Engineering. He was Senior Scientist at Superconducting Super Collider Laboratory in Texas, where he was responsible of developing the 20-TeV proton-proton collider, and has published over 100 scientific papers.
Alan Farcas es Director de Negocios de AVINA.
Fue Director de Innovación y Emprendimiento de la Universidad Adolfo Ibáñez y uno de los co-fundadores del fondo de capital de riesgo Nazca Ventures. También fue Director Ejecutivo de Endeavor por más de 5 años y consultor para organizaciones internacionales por más de 10 años. Es miembro del Consejo Asesor de Endeavor y Director de Codelco LAB. Fue director de ASECH y Socialab. También ha invertido en y guiado a numerosos start-ups.
Es ingeniero de la Facultad de Ciencias Químicas de la Universidad de Chile y Máster en Innovación de la Universidad Carlos III de Madrid. Además complementó sus estudios con programas ejecutivos en IESE y Wharton.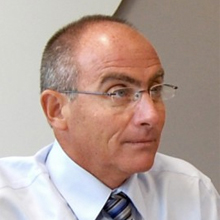 President and CEO at Advanced Magnet Labs Inc (AML) 
Expert in robotics and manufacturing systems automation. He is responsible of AML's relationships with NASA, U.S. Department of Defense, U.S. Department of Energy, Argonne National Laboratory, National High Magnetic Field Lab, and others.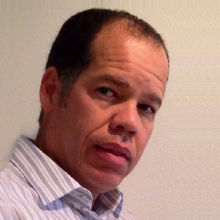 BS in Computer Engineering and an MS in Engineering Management from Florida Institute of Technology. His track includes multiple ventures in the development of technologies by providing novel approaches and solutions to complex challenges. Since joining AML in 2008, Mr. Prince has been instrumental in developing the company's energy business. He has developed strategies, secured millions of research dollars, and formed and led a multifaceted team of world-class collaboration partners. With a strong technical and business background, he is credited for successfully fulfilling the company's largest and most strategic projects.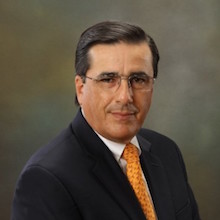 Chief Executive Officer at Advanced Innovation Center
BSc in Mechanical Engineering from Texas A & M University. 36+ year career at Baker Hughes, major oilfield services provider and Vice President, Latin America for the last 8 years of his tenure. Since 2013 a consultant on business, management and strategy. In 2014 joined AIC to lead the AIC Energy RMS hydrocarbon stimulation technology and from June 2015 as CEO. Main task has been to provide strategy and management leadership to all of AIC businesses and technologies.
Capacidades del Equipo Técnico
En la formación del equipo técnico de IIA, se seleccionaron profesionales cuya experiencia y capacidad les permitiesen tanto adquirir los conocimientos requeridos en superconductividad, como integrar dichos conocimientos en la implementación de aplicaciones industriales basadas en superconductividad en Chile.
El equipo está compuesto por ingenieros civiles de especialidades Eléctrica, Electrónica, Mecánica y Naval Eléctrica con una amplia experiencia en áreas como minería, defensa, industrias, diseño y desarrollo de equipos electrónicos, informática, fabricación de prototipos, proyectos de innovación, entre otras habilidades consideradas necesarias para poder enfrentar el desafío del desarrollo de nuevas aplicaciones y sistemas de soporte basados en superconductividad.
El personal se capacitó tanto en el país como en el extranjero desarrollando competencias en áreas de superconductividad aplicada y temas afines como sistemas criogénicos, sistemas avanzados de protección de elementos superconductores y bobinas superconductoras entre otros, y ha estado desarrollando no sólo aplicaciones de superconductividad propiamente tales, sino también los sistemas complementarios de detección y de soporte requeridos para su buen funcionamiento, como sistemas y algoritmos de detección de "quench" (o pérdida de estado superconductor), electrónica de potencia para alimentación y descarga controlada de las bobinas, sistemas robotizados para la medición de campo magnético, entre otros.